Normal adults suffering from chronic unhappiness or emotional distress interested in an effective means to address their emotional pain may apply for the Chronic Unhappiness Treatment BETA.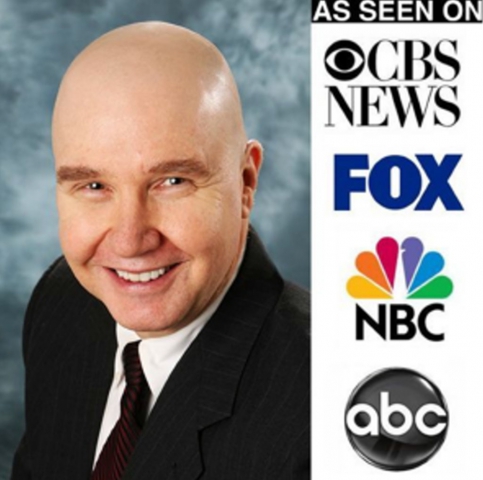 Livonia, United States - February 13, 2018 /PressCable/ —
Consulting Philosopher has a limited number of BETA slots available for normal adults suffering from chronic unhappiness or emotional distress who would value a telephone consultation. Their new service Chronic Unhappiness Treatment BETA is being built is seeking feedback from qualified candidates.
This is not a program for those who are in acute distress, experiencing suicidal thoughts or struggling with major depression. (Such persons should seek immediate help from a qualified psychiatrist, clinical psychologist, spiritual counselor, or wise friend.)
Instead, this is a program designed to help those who are tired of riding the emotional roller coaster up and down and want to replace that with abiding tranquility. Since we're in the middle of them, it's usually difficult to get a valuable perspective on our own lives.
The formal educational level of participants is irrelevant. What matters is (i) life experience, (ii) a sincere desire to do better emotionally and (iii) a willingness to detach from obstructive thoughts.
Interested potential BETA testers can find out more by visiting the website: http://www.consultingphilosopher.com and then contacting Dr. Bradford directly by phone or email
This BETA incorporates several sought-after features, including:
one-time, one-hour, no-cost telephone consultation, which typically costs $249, that has as its purpose identifying the root of the distress and prescribing an initial treatment
recognition of the initially surprising fact that many adults are attached to their problems and understanding the importance of realizing that the cost of such attachments outweighs their benefits
explanation of the threefold nature of emotions because grasping the root cause of unhappiness is often an epiphany leading to corrective action
Selected beta testers will be expected to give feedback on these features and encouraged to leave an online review.
Dennis E. Bradford, Ph.D., Consulting Philosopher, is eager to find the right match for this Chronic Unhappiness Treatment BETA with interested normal adults suffering from chronic unhappiness or emotional distress. In particular,
"Consulting Philosopher is looking for practical feedback that will allow us to make specific improvements to our techniques for helping people improve the quality of their emotional lives quickly and effectively. In exchange, normal adults suffering from chronic unhappiness or emotional distress will receive the consultation without cost or obligation. Although they are not required and may well not be needed, we shall also give any BETA testers who want even more help a one-time 50% discount on any future consultations they desire."
Dr. Bradford is the author of over two dozen books including HOW TO SURVIVE COLLEGE EMOTIONALLY and EMOTIONAL FACELIFT. He has many years of practical experience helping people diminish or dissolve unwanted emotions.
Anyone 18 or older interested in applying to participate in this BETA program can discover more and then contact Dr. Bradford directly simply by visiting the website, http://www.consultingphilosopher.com
Contact Info:
Name: Dennis E. Bradford, Ph.D.
Email: dennis@consultingphilosopher.com
Organization: Consulting Philosopher
Address: 12 Sunset Dr, Livonia, NY 14487, United States
Phone: +1-716-408-0343
For more information, please visit http://www.consultingphilosopher.com
Source: PressCable
Release ID: 299296